Document Scanning in Mobile, AL
Companies in Mobile, AL use document scanning to convert documents into digital records. Once it is in an electronic format, any document is much simpler to find. If a document is required, it is available with a basic computer query. Access to every file can be limited to single workers.
This keeps every document on a need to know basis. Usage should be controlled to eliminate workers taking the private information of customers and patients. Any record has a retention life and an electronic document management software package can automatically destroy un-needed records.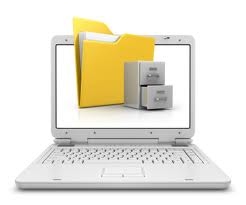 The first step is to work on a record destruction policy. Articulate how long to retain each type of document. Then determine which employees need access to them. This should be published to each user.
Secondly, it is time to clean out all your unneeded documents. Have anyone who uses official records identify documents that should be destroyed. Also distribute shredding bins around your Mobile, AL office. Ask workers to go through their personal files with the official document management policy, and shred all documents past their usefulness. There is no need to scan documents that are not required.
The third step is to determine what documents will be accessed going forward. The costs of document scanning increase with the number of times the document is accessed and shared. If it is unlikely to be needed in the future, then just storing the paper document is the superior option. Everything left is what you should scan.
Finally, it is time for the physical act of scanning. You can purchase scanners and assign the work to your employee or contractor. Or you can look to a professional Alabama scanning service. If you have a small amount to scan, then assigning an employee will work. But, as you grow, the volume of documents to scan can dwarf your equipment.
Mobile Shredding Service makes the conversion process simple. We work with industry experts to help your business go paperless. We specialize in helping medical practices meet the meaningful use requirements in HITECH.
Get Free Quotes on Scanning Services in the Mobile, AL Area Today
A paperless office can be organized, efficient and secure. Mobile Shredding Service can help you get there. Give us a call at (251) 345-6250 or fill out the form on the left to get free quotes.